Find out what's happening at the studio in Guidepost but also what our pupils are up to outside of life at Hunter Theatre Arts
Good Bye and Good Luck
Some of our seniors are heading off to further their training at Professional Colleges over the next week or so.
We will miss them all enormously, Lucy is already making her self at home in Sidcup where she will be training at Bird College.
Keira is off to Swindon to train at Wilkes Academy on their degree course, she joins Ellie who will be leaving for her second year at the academy on their three your diploma course.
Duet partners Amelia and Libby are also off to separate colleges, Amelia is off to Renaissance Arts in Leeds study on their three year diploma and Libby is off to NDC in Hartlepool to study of their 2 year extended diploma course.
We are so proud of you all, we are looking forward to hearing all about your new adventures xxx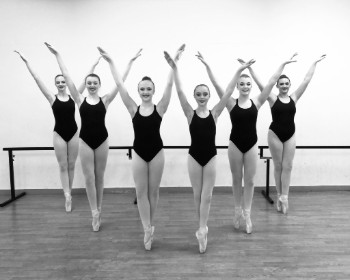 Exams
Well done to all the students who have taken exams over the last couple of weekends. I am very proud of each and everyone of you.
A special mention to the first students to take the IDTA Intermediate Ballet exam at Hunter Theatre Arts. They have given blood, sweat and tears over the last few months preparing for this exam. Well done!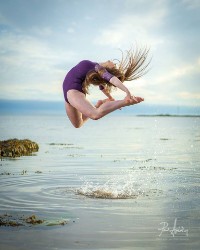 Good Luck Taylor
Taylor starts her full time training this month at Urdang Academy. Taylor won her place along with a full DADA.

Urdang Academy educates and trains young performers from 16 and up in Musical Theatre and Dance to become strong, disciplined and confident performers.
Well done Taylor a massive achievement. We will miss you!! Good Luck xx
Celebrating 70 Year of the NHS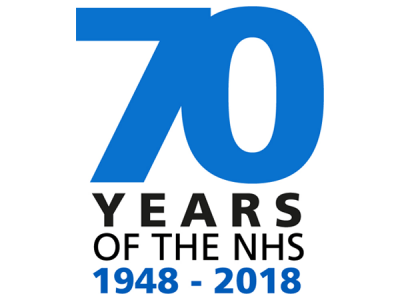 HTA were honoured to be asked to join NHS staff at Hexham General Hospital to celebrate the 70th birthday of the NHS on 4th July 2018.
A small team took part, performing group dances from our recent show "HTA at the Oscars" and some of our older girls were asked to visit patients on the ward. We were then asked to perform one dance at the magnificent Hexham Abbey.
I am immensely proud of all the girls who volunteered their time for such a worthy cause, the feedback I received from hospital staff and visitors was overwhelming.
HTA at the Oscars - Our 2018 Show
We are once again thrilled to be holding our annual show at The Tyne Theatre and Opera House in Newcastle Upon Tyne. The show will take place on Sunday 1st July 2018 and tickets are available from the Tyne Theatre and Opera House website.
There will be a smaller version of the show taking place at Newbiggin Sport and Community Centre on Sunday 10th June where our younger students (as young as 3) will show us all how much they have learnt in their classes.
East Coast Dance Festival 2018
Apologies for the lengthy post but we had one of our most successful comps to date! Out of the 18 performances asked to dance again in the Bursary section HTA had 14 and this included the winners, Amelia Martin and Libby Latimer with their song and dance duet.

I was blown away by the standard and improvements I saw from all HTA pupils. You all worked your socks off and I can't express how proud I am of my School, Teachers, Pupils and Parents.
HTA trophy wins:

Average score 6-7 year old; Average score 8-9 year old; Average score 12-13 year old; Average score 14-15 year old; Highest Marked Baby; Highest Marked 6-7 year old, Highest Marked 8-9 year old; Highest 12-13 year old; Highest 14-15 year old; Highest Modern; Highest Song; Highest Lyrical; Highest Ballet; Highest Character; Highest Tap Duet; Highest Non Classical Duet; Highest Trio ; Under 11 Most Promising Ballerina; Over 12 Most Promising Ballerina; Most Promising 6-7 year old; Most Promising 8-9; Most Promising 10-11 year old; Most Promising 12-14; Most Promising 14 +, Most Entertaining; Choreography- HTA Phantom Troupe; Overall Effort Under 11; Highest Troupe - HTA Addams, HTA Phantom and HTA Revolting; Highest Marked School; Adjudicator Choice Under 11; Adjudicator Choice Over 13; Versatility Award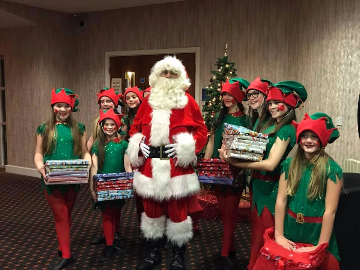 Christmas Party and Presentation
We finished 2017 off with our annual presentation where students got the chance to collect their certificates and trophies for the exams they sat during the year.
A special visitor popped in with presents for all of the pupils and we wished everyone a Merry Christmas.
The studio is now closed until 3rd January 2018. Merry Christmas and Happy New Year.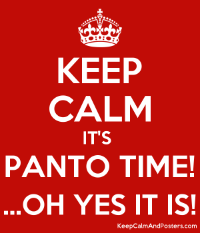 Panto Season 2017
Its going to be a very busy festive season for our pupils who are performing in pantomimes across the North East this year. I am very proud to say we have pupils performing in the following pantomimes;
Aladdin at The People's Theatre, Newcastle
Beauty and the Beast, Gateshead Stadium
Snow White and the Seven Dwarfs at NE6 Suite, Newcastle
Snow White and the Seven Dwarfs at Tyne Theatre & Opera House, Newcastle
Snow White at Whitley Bay Playhouse, Whitley Bay
Good luck and break a leg and remember to enjoy every minute on that stage.
HTA Festival October 2017
We have come to the end of a fantastic 3 days at the HTA Festival at Newbiggin Sports & Community Centre.
We hope all the schools taking part enjoyed it and will come back to our friendly competition. A massive thank you again to our adjudicator Amanda Mcglynn who has been amazing.
Congratulations to our Supreme winners from HTA and Carley's and congratulations to all the trophy winners.
For a full list of winners please visit the Facebook group.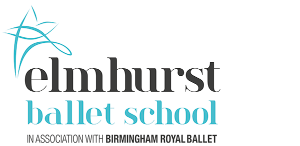 HTA Ballet Students Shine (July 2017)
Here at HTA we love to see our students achieving outside of the studio and we certainly have a talented bunch. Well done to the following who successfully auditioned for the following ballet programmes in the country;
The Elmhurst Junior Associates Programme
Senior Associate with Ballet West Edinburgh
Junior Associate with Ballet West Edinburgh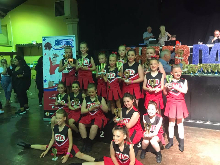 Cheerdance UK - Durham (April 2017)
Our cheerleaders travelled in force to Durham where there were some fantastic results from all of the competitors. In total we came away with 38 trophies! Well done team HTA.

Solos
11 x 1st, 5 x 2nd, 5 x 3rd, 3 x 4th, 4 x 5th, 3 x 6th, 2 x 7th
Teams
3 x 1st, 2 x 2nd
Annie - Tyne Theatre Opera House - 1st-3rd June 2017
Wizard of Oz - Theatre Royal - 25th-29th July 2017
Sleeping Beauty (Newcastle Panto Company - 8th-30th December 2017
Snow White - Tyne Theatre Opera House - 8th-31st December 2017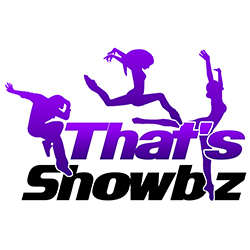 That's Showbiz!

January 2017 the Singing in the Rain girls traveled to sunny (?) Blackpool to compete in the North Semi Finals of That's Showbiz, the biggest troupe competition in the country.
The girls shone bright on the stage at the Winter Gardens and danced with passion and I couldn't of been more proud of them. There was some amazing competition but unfortunately the girls didn't progress to the final at The Echo Arena in Liverpool .
Well done girls on lighting up that stage.
Congratulations!

I love hearing about my pupils achieving outside of our school! Massive congratulations to the girls who successfully auditioned for Munchkins for Newcastle Musical Theatre's production of the Wizard of Oz at the Theatre Royal.

Also delighted that three of our pupils will be appearing in Equilibrium Theatre Company's production of Into the Woods at the Peter Sarah Theatre in Newcastle playing the principal role of Little Red Riding Hood, the Giant and Rapunzel.
So very proud of you all and everyone who auditioned. What stars we have here at HTA.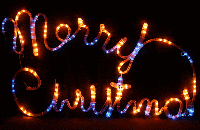 Merry Christmas


We would like to wish all of the HTA family a very Merry Christmas. The studio is now closed until 4th January 2017. Hope everyone has a Happy New Year and see you all in 2017!
2016 Show - A Decade of Dance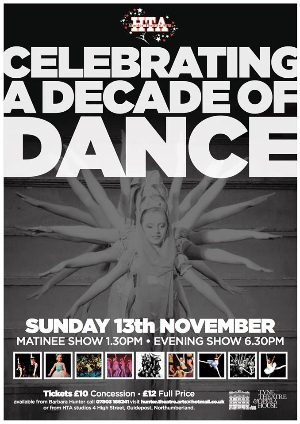 Its been 10 years since Miss Barbara first started Hunter Theatre Arts so we are celebrating in style with our show "A Decade of Dance" at Newcastle Tyne Theatre & Opera House. The show will take place on Sunday 13th November 2016 at 1:30pm and 6:30pm.

Everyone is welcome to come along and watch an entertaining show of song and dance.
Tickets are available from the Newcastle Tyne Theatre & Opera House Box Office or from Miss Barbara.